Need to Refer a Case? Here's What You Can Expect with The Mottley Law Firm
Traumatic Brain Injury attorney, Kevin Mottley explains the referral process and what to expect.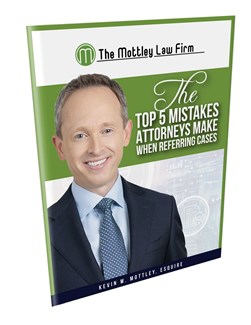 The Top 5 Mistakes Attorneys Make When Referring Cases
Referring out-of-practice cases to colleagues benefits clients and your firm. Our book helps you avoid common mistakes & make the most of your referral program.
View Details