We Accept Referrals & Co-Counsel Traumatic Brain Injury Cases
What Makes Kevin Mottley Different?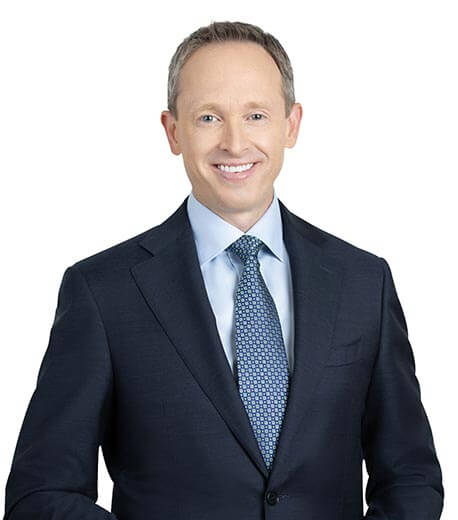 Hello, and welcome to The Mottley Law Firm, which focuses its practice on the representation of traumatic brain injury ("TBI") survivors. We now have over $10 million in verdicts and settlements for our brain injury clients – the majority of which came from litigating in federal court. If you are an attorney who's come to this page, you may be looking to refer a potential traumatic brain injury case to an attorney who routinely handles them. It is also possible that the case is likely to be removed to federal court, and you hate federal court.
My name is Kevin Mottley. Here at The Mottley Law Firm, I have dedicated my personal injury practice to the representation of brain injury survivors, and I have done so mostly by litigating TBI cases in federal court. This sort of focus (TBI + federal court) is unique among personal injury lawyers. Personal injury lawyers generally prefer to avoid federal court. In fact, I know many excellent trial lawyers here in Virginia who will simply not go to federal court. If the case requires going to federal court, their decision is easy. They turn down the case. There are just too many risks. I get it.
A Unique Focus on Traumatic Brain Injuries
My focus on representing TBI survivors is also unique. Most personal injury lawyers cast a very large net. They pursue, and will gladly accept, any case (large or small) that falls under the general "personal injury" heading. You can spot these practices by looking at their websites and clicking on the "practice areas" drop-down list. What you will see are many practice areas, only one of which will be "traumatic brain injury." Think of these firms as the Wal-Mart Supercenters of the personal injury lawyer world. Wal-Mart has at least one of everything. The same can be said of most personal injury firms. They handle everything.
Nothing is wrong with such retail personal injury practices. My point is not to criticize that "generalist" approach to personal injury law. My point is simply to illustrate that my practice is different, just like a small nursery selling 20 different types of specialty garden hoses is different than a Wal-Mart selling one type of garden hose. Just like the nursery, I focus on one type of personal injury case – the traumatic brain injury case – and one type of client – the traumatic brain injury survivor.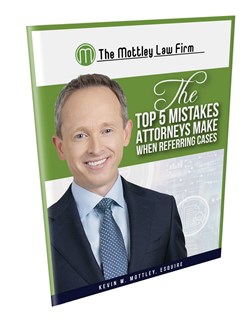 The Top 5 Mistakes Attorneys Make When Referring Cases
Referring out-of-practice cases to colleagues benefits clients and your firm. Our book helps you avoid common mistakes & make the most of your referral program.
Download Book Now
What Benefit Does This Focus Give My Clients?
Several, I believe.
First, by its very nature, my practice demands that I spend my days in deep learning about the nuances of traumatic brain injury. This includes staying abreast of the latest developments in brain injury medicine and staying in close contact with the medical experts in the field. Focusing on one type of injury gives me the luxury of doing that.
Second, because I am constantly litigating traumatic brain injury cases, my foundational knowledge of how to litigate these cases – and my relationships with the experts in the field – grows deeper and richer with each passing day.
Third, my experience in seeing a multitude of these cases from start to finish has allowed me to develop internal systems here at my law firm (The Mottley Law Firm Brain Injury Litigation System) that are specifically geared towards building winning traumatic brain injury cases from the ground up. Again, with each passing case, these systems grow deeper and more sophisticated.
In addition to the case-building systems I have developed, I have also built systems for referring lawyers. Referring lawyers, like you, are VIPs here at The Mottley Law Firm. I, too, am a referring lawyer. I continue to refer cases out when they do not fit within what I do here. When I refer a case, my biggest concern is not obtaining a referral fee. My biggest concern is getting the client to a trusted lawyer who will handle the client's case properly and make me look good in the process.
Although my main concerns when I have referred cases is not the referral fee or the details of the case's handling after I have referred it, I have often been surprised by the lack of informational feedback I receive from the lawyer to whom I referred the case. It's like the case just goes into a black hole, never to be heard from again until my share of the fee shows up.
To keep that from happening in my firm, I have developed a system to provide referring lawyers with peace of mind.
Start the Referral Process - Call or Email Us Anytime to Discuss a Potential Referral
Fill out the form below to get started. If you want to speak with someone directly about your options for referring a client to us, give us a call or email us anytime. We would be happy to discuss your potential client referral to see if we can work together for the benefit of the client.
The Mottley Law Firm Referral Partner Communication System
Written, monthly updates on the status of the case;
Notice of important events, such as the date of the mediation and the trial date;
Behind the scenes information on settlement negotiation and the value of the case
Live updates during mediations and trials, so referring lawyers know exactly what is going on with the case.
This system will keep the referring lawyer apprised of the status of the case they referred, so they are not wondering what happened.